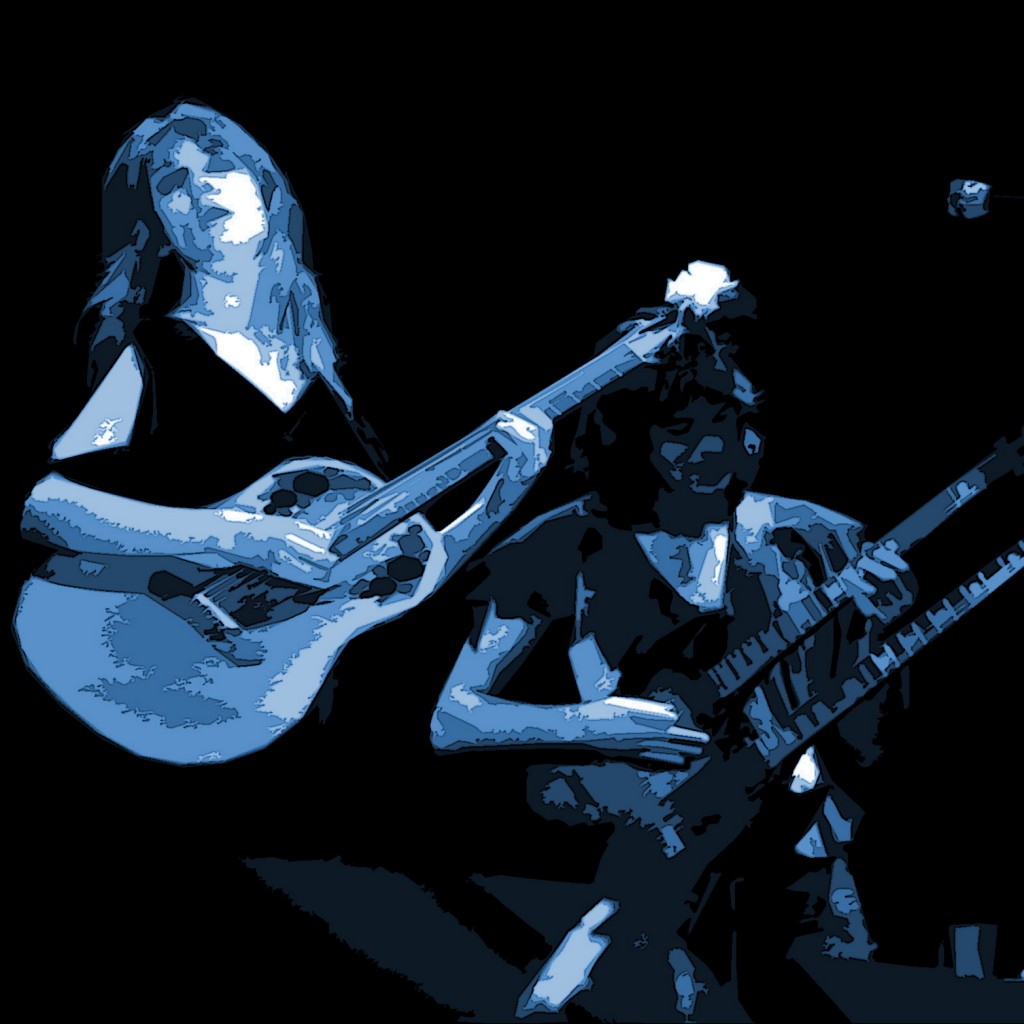 HEART- "WILSON SISTERS HAVE HEART"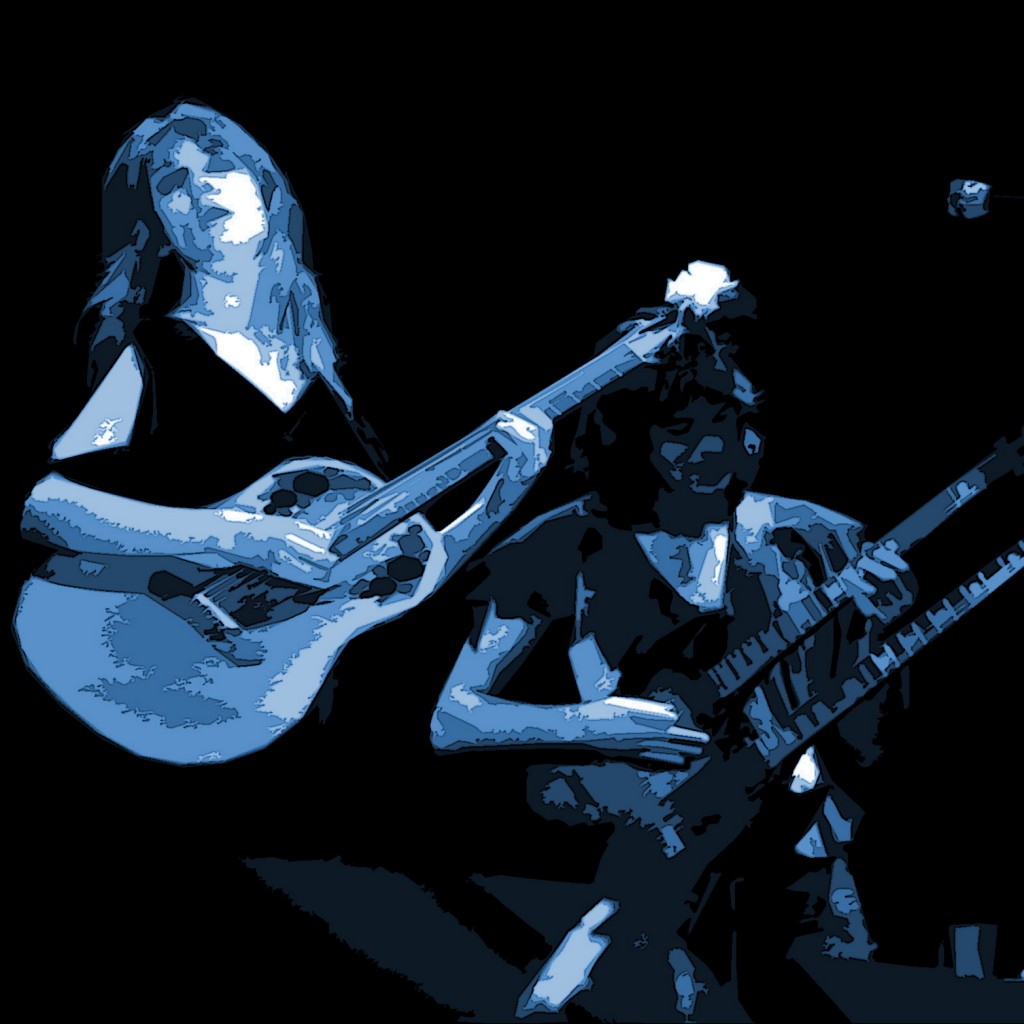 CLICK THE LINK BELOW TO SEE MORE HEART PHOTOS:
HEART PHOTOS BY BEN UPHAM
HEART-
"WILSON SISTERS HAVE HEART"
BY BRUCE MEYER
THE DELTA DEMOCRAT TIMES
GREENVILLE, MISSISSIPPI
DECEMBER 9, 1976
"Nobody should ever say that women do it better than men, or men do it better than women," says Ann Wilson. "It's like they each do it differently — each way is so heavy and each way complements the other. But when a woman's soul tackles rock 'n roll, it's something different and it appeals to everyone."
Ann and her sister, Nancy, have a hot new rock 'n' roll band called Heart. In a year that's seen (or, rather, heard) the emergence of at least a half-dozen fine new groups, Heart's polished blend of ballad and boogie stands out. Ann, 25, and Nancy, 22, are why.
Heart is their band: Ann is the lead singer and plays flute. Nancy plays both rhythm and lead guitar, mostly acoustic, but some electric. All of their songs — equally strong in lyric and melody — list both as writers, in the manner of Lennon & McCartney. And on stage, two stunningly beautiful young women, in their long, flowing dresses, hold the spotlight — and the audience's undivided attention — with no difficulty.
Heart's music is a rough-and tumble blend of the soft and the solid, the delicate and the raunchy. The mood, if not the texture, of their million-selling debut album, "Dreamboat Annie," is strongly reminiscent of Led Zeppelin. Not surprising, since the band first made a name for itself in the Pacific Northwest by covering Led Zep material; they still use Zep's "Rock and Roll" on stage for their encore.
As children in their hometown of Seattle, the sisters Wilson ("we've
always been more like best friends") acquired a taste for the Beatles and a couple of cheap guitars at roughly the same time. Natural hams, they progressed rapidly from church sing-alongs to high school functions and — eventually — into a series of local bar bands. "We got tired of being confined to the acoustic thing," says Ann. "All this stuff was coming at us in those days — the Moody Blues, the Beatles, the Stones, strings and choirs and all these really neat instruments. So I thought we ought to put together a rock band … and after that one thing just led to another."
It's at the bar band stage, of course, that most rock careers come to an end. But Ann and Nancy had a plan; a five-year plan for stardom. And the strangest thing about it is that since 1971, when Heart was formed as a local group in Vancouver, B.C., their careers have followed that plan almost flawlessly.
"It didn't take long for us to become the biggest group in Vancouver," says Ann, "because nobody else could do Led Zep and nobody else had a female singer who could do Robert Plant. So we planned to play clubs first, then start playing more of our own stuff and make the transition to concerts –get a record contract, and so on."
HEART DISCOGRAPHY:
1976 Dreamboat Annie
1977 Little Queen
1978 Magazine
1978 Dog and Butterfly
1980 Bebe le Strange
1980 Greatest Hits Live
1982 Private Audition
1983 Passionworks
1985 Heart
1987 Bad Animals
1990 Brigade
1991 Rock the House Live
1993 Desire Walks On
1995 The Road Home (Live)
2003 Alive in Seattle
2004 Jupiters Darling
2007 Dreamboat Annie Live
CLICK THE LINK BELOW TO SEE HEART PHOTOS:
HEART PHOTOS BY BEN UPHAM