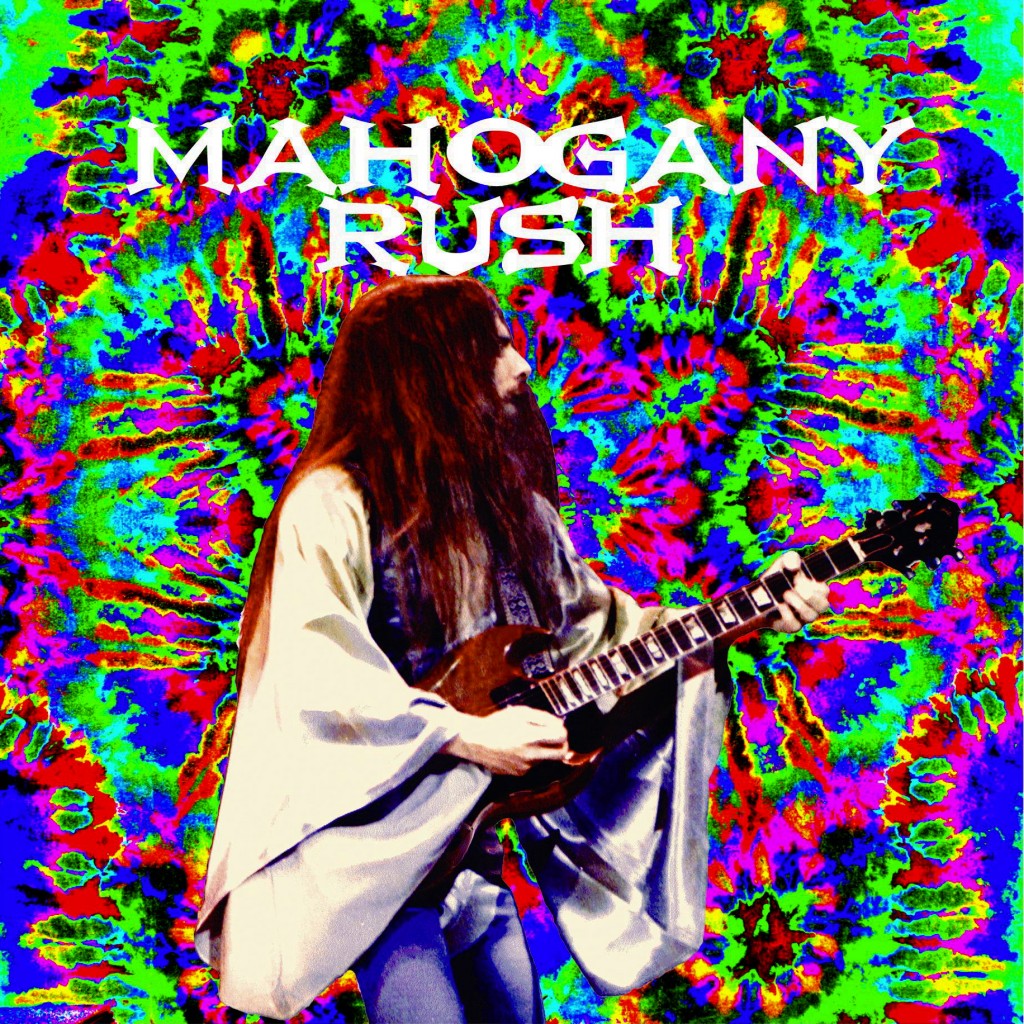 MAHOGANY RUSH- "MAXOOM REVIEW" (1973)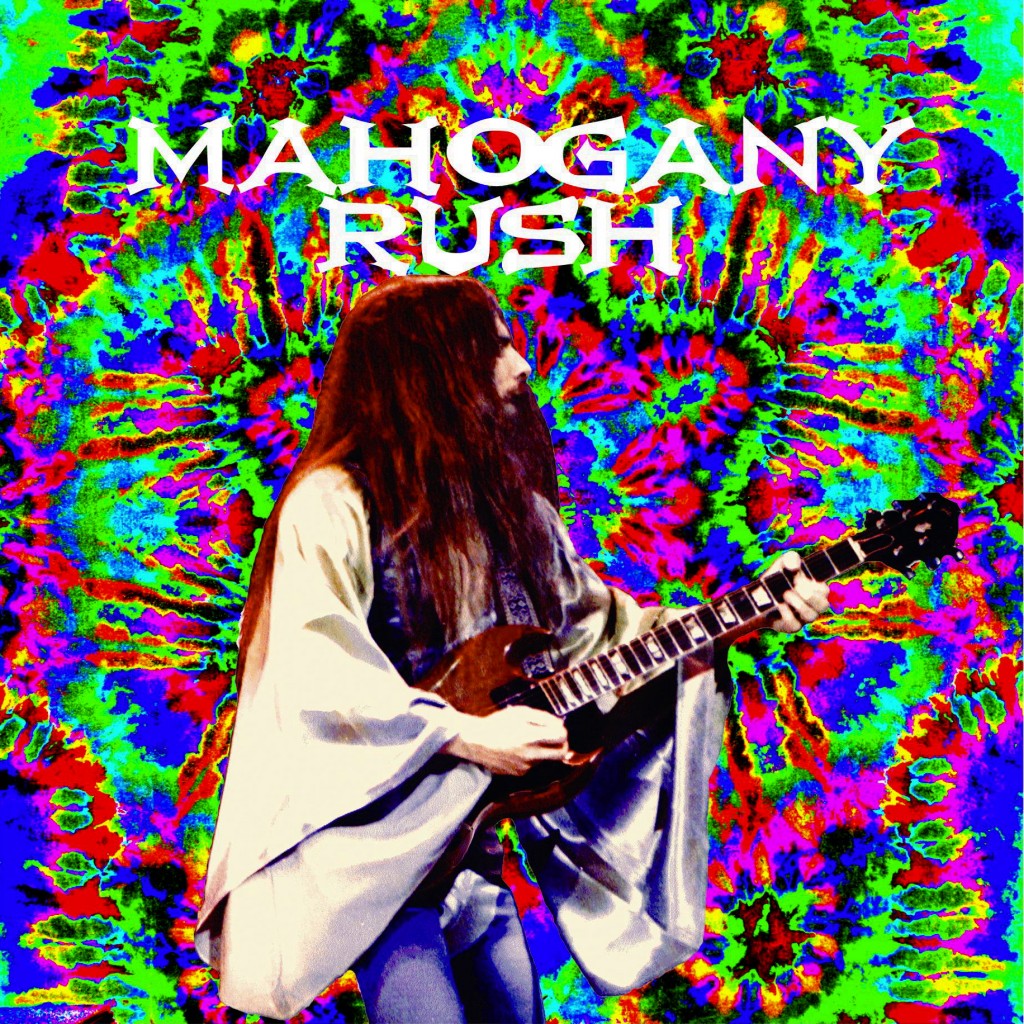 CLICK THE LINKS BELOW TO SEE MAHOGANY RUSH PHOTOS & ARTWORK:
OAKLAND 6-6-76
and
SEATTLE 4-14-78
and
MISSOULA 5-25-79
and
SPOKANE 7-23-79
and
MAHOGANY RUSH ART by BEN UPHAM III
MAHOGANY RUSH
"MAXOOM REVIEW" BY ANDY MELLON
WINNIPEG FREE PRESS
MANITOBA, CANADA
MARCH 10, 1973
Mahogany Rush—"Maxoom":
Contrary to what you might have heard or read, Jimi Hendrix is currently alive and well and playing in Montreal. Actually, that theory might not be too far from the truth, and once you've heard Mahogany Rush, I doubt whether you'll be too anxious to dispute the issue.
Mahogany Rush is a three-man group headed by 17-year old guitarist Frank Marino, who quite frankly, sounds like the reincarnation of Hendrix. No kidding, he's got every one of Jimi's licks down cold, and he even manages to expand on them occasionally. He even sings like the master, and I swear that it's almost impossible to tell the difference between Marino and any vintage Hendrix side if you're standing in the next room.
All of the songs were penned by Marino, although most of them are highly derivative ( "Blues" sound's like "Red House", "Maxoom" is really "EXP" and so on). One song, "Buddy", is a touching tribute to Jimi, featuring the line "Rest easy Jimi, I'll carry on singing." What has to impress you is that at the tender age of 17, Marino not only plays guitar like someone twice his age, but he also produced and arranged the LP.
Mahogany Rush is currently the hottest thing going in Quebec and given time to mature and expand its musical horizons, I'm sure this group is capable of doing just about anything it sets its mind to doing.
***
Other Reviews (from Amazon):
I first heard this album almost 30 years ago… I'm a big HENDRIX fan this cat is a great guitarist and dedicates this album to him.It is great a must have for any Frank Marino fan.I was digging through some old albums (none witch are playable but I can't get rid of them) and ran across this album just thought I would check and see if it was on CD well here it is . I'm going to order two copies one to listen to and one to pass on to my grand children so they can have some good music to listen to because they just don't make music like this anymore. Buy it you won't regret it!!!
-Howard Rager 3-24-03
***
And since Frank did pay tribute to Jimi Hendrix by "Dedicating" this first Mahogany Rush LP. It only seems fair to say that if Jimi did have a conversation with Frank he would no doubt have said to him "Frank, my whole life I wish I could have put together a band and recorded an album as tight and diverse as you did." MAXOOM Stands on it's own as a lp/cd. Nothing like it has ever been done before or since. From Rock, Jazz, Blues and all points in between. The first song BUDDY is a testimonial to a soul brother who touched a life, then passed away. And you want to live to make him proud of you. Going through a song by song review is fruitless. Get this lp/cd now!! Or better yet!!Get the 2 cd set that has Mahogany Rush's first 3 lp's on them.Sound is great!! Price is right!! Amazon.com deliver's to you're front door!! All you need is the Stereo up to 11, and a Funky Woman.
-James Lane 11-14-01
***
FRANK MARINO & MAHOGANY RUSH
DISCOGRAPHY:
1973 Maxoom
1974 Child of the Novelty
1975 Strange Universe
1976 IV
1977 World Anthem
1978 Live
1979 Tales of the Unexpected
1980 What's Next
1981 The Power of Rock 'N' Roll
1982 Juggernaut
1986 Full Circle
1988 Double Live
1990 From the Hip
1997 Dragonfly (Best of)
2000 Eye of the Storm
2004 Real Live
CLICK THE LINKS BELOW TO SEE MAHOGANY RUSH PHOTOS & ARTWORK:
OAKLAND 6-6-76
and
SEATTLE 4-14-78
and
MISSOULA 5-25-79
and
SPOKANE 7-23-79
and
MAHOGANY RUSH ART by BEN UPHAM III