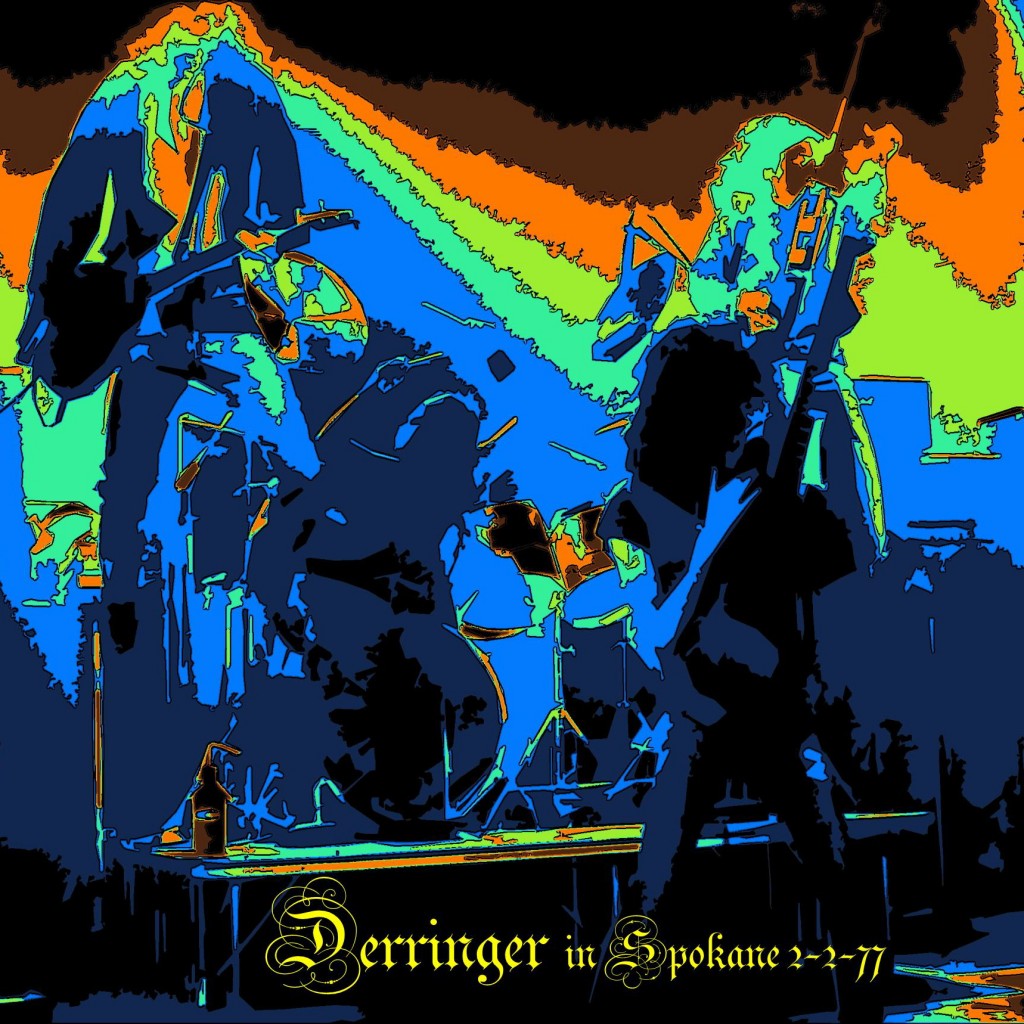 RICK DERRINGER- "Growing Up in the World of Rock & Roll"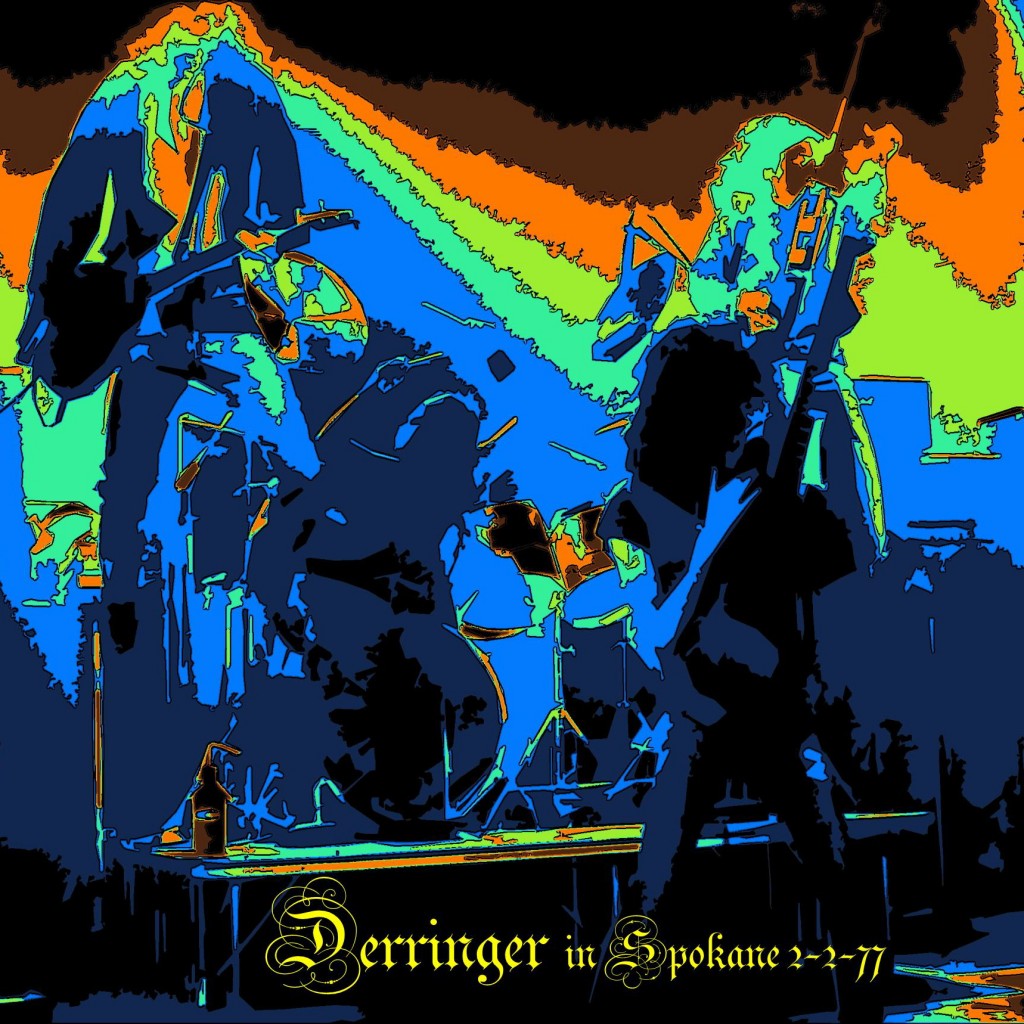 CLICK LINK BELOW TO SEE MORE PHOTOS & ARTWORK OF DERRINGER:
Spokane 2-2-77
and
Derringer Artwork by Ben Upham III
RICK DERRINGER-
"GROWING UP IN THE WORLD OF ROCK 'N' ROLL"
BY LARRY KELP
OAKLAND TRIBUNE
OAKLAND, CALIFORNIA FEBRUARY 13, 1977
Rick Derringer is pacing his hotel room floor in a sweat suit before the Cow Palace show where he'll open for Sammy Hagar. (The headline act, Foghat, did get a bigger response than Derringer, but not Hagar, whose star shone that night). When Derringer's on tour the pint-sized rock, and roller lives for the stage, and the wait between shows is wasted time. "I've seen a lot of ups and downs in my career," Derringer was saying, "and the big difference is when you're up you get a better table to eat at, so I like being up. But I'm still the same person and complain about the same things in life whether I'm sitting at a good table or a sleazy one."
Derringer is someone you wouldn't hand over the family car keys to—he doesn't look old enough to drive. But appearances deceive, and at 28″ he's an old man in the rock world. Success came in 1965 when his first band, the McCoys, scored an international hit with their first record, "Hang on Sloopy."
The next few years saw the band from Union City, Indiana, fail to equal their initial success. Derringer (who worked under his real name, Zehringer) had formed the band in 1962 with his brother Randy and a neighbor, picking the group name from "The McCoy," a tune by their favorite band, the Ventures.
The McCoys moved to New York City where they became the house band at Steve Paul's Scene club. Paul took over management of them and soon they were matched with another Paul property, Johnny Winter. Their first album together, "Johnny Winter And," was produced by Rick and featured some flashy guitar duels between the albino bluesman and the Indiana punk. Derringer wrote many songs for the band, including "Rock and Roll, Hoochie Koo," another hit.
When Winter checked into a hospital to kick a heroin addiction, Derringer moved over to brother Edgar Winter's band, producing their albums and touring with them, replacing guitarist Ronnie Montrose when he split. He also produced Edgar's "They Only Come Out at Night" album, which in addition to hitting ths number one spot on the national, charts, produced two monster singles, "Frankenstein" and "Free Ride."
"Suddenly, after the McCoys, Johnny and Edgar's groups, I realized that I had been on the road for years without taking time to maturely
think about what I wanted to do. So I put out my first solo album, 'All American Boy,' and played guitar on records for people like Alice Cooper and Richie Havens.
RICK DERRINGER DISCOGRAPHY:
1973 All American Boy
1975 Spring Fever
1976 Derringer
1977 Sweet Evil
1977 Derringer Live
1978 If I weren't So Romantic I'd Shoot You
1979 Guitars & Women
1980 Face to Face
1983 Good Dirty Fun
1993 Back to the Blues
1994 Electra Blues
1997 Tend the Fire
1998 King Biscuit Flower Hour
1998 Blues Deluxe
1998 Live in Japan (w/Edgar Winter)
2000 Live in Boston 1978
2000 Jackhammer Blues
2001 DBA- Derringer, Bogart & Appice
2002 Free Ride
2006 Live at Cheney Hall
2009 Knighted by the Blues
2010 Live at the Ritz
CLICK THE LINK BELOW TO SEE RICK DERRINGER BAND PHOTOS & ARTWORK:
Spokane 2-2-77
and
Derringer Artwork by Ben Upham III