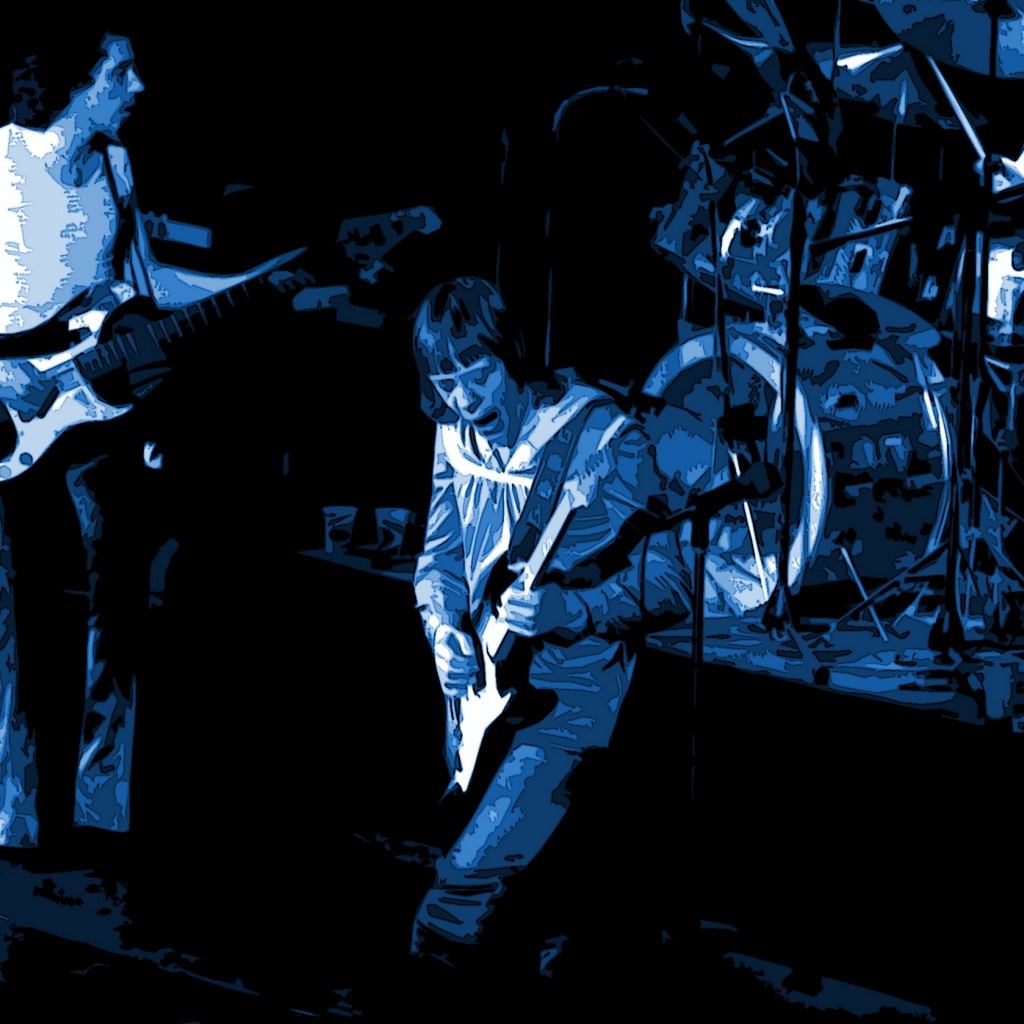 ROBIN TROWER- "A SPECIAL RELATIONSHIP WITH GUITAR SOLOS"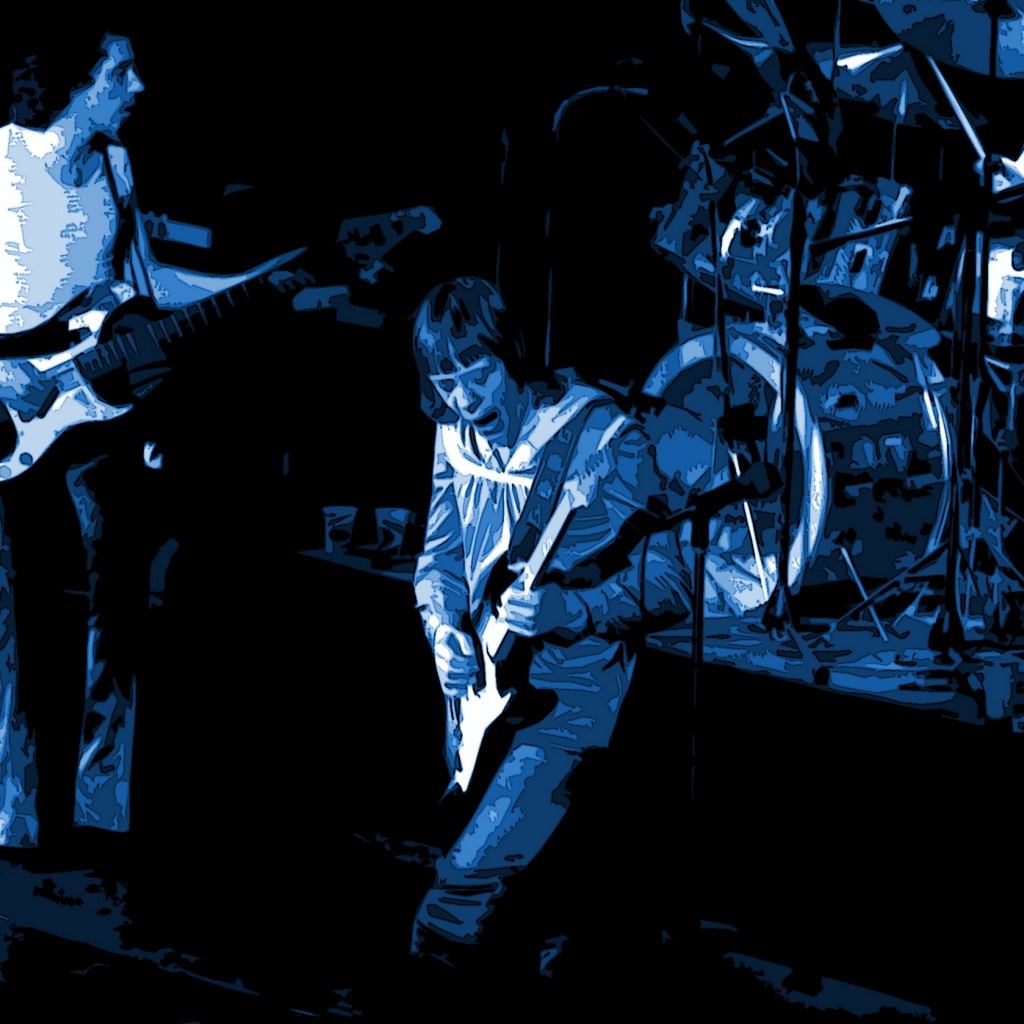 CLICK ON THE LINKS BELOW TO SEE MORE ROBIN TROWER PHOTOS & ARTWORK:
WINTERLAND 5-7-76
and
ROBIN TROWER ARTWORK by BEN UPHAM III
ROBIN TROWER-
"RELATES IN A SPECIAL WAY TO GUITAR SOLOS"
WINNIPEG FREE PRESS
WINNIPEG, MANITOBA, CANADA
MARCH 23, 1976
When Robin Trower talks about playing the guitar, it sounds like he's speaking about making love to an alluring woman. "Sometimes I just can't wail to get to the solo," he says, "because I feel really good about it. I've got a great sound or something, and I feel I'm really going to burn one that night."
When Trower and his rock trio perform in the concert halls across the U.S. this month and next, he'll he taking a lot of solos, the high points of his passion. "Mostly the solos are just searching, looking. Sometimes you find it, and sometimes you don't. You look for that combination of notes, that feeling of release. "Most of the time I get off on just the attempt, because I'm committed to try, and that in itself is a release. You're concentrating on one thing, you're going straight for it. And then when you make it, that's it end of the story."
The guitar has been a kind mistress to Trower, ever since he picked one up while in secondary school in South End, a suburb 40 miles outside of London. "I never really had any ambition at all, except when I got Into playing the guitar," he recalls as he puts his feet up on a chair in the backstage dressing room. "Then I started to set goals and pick up a drive. Before that it was just things happening to me, and I really just drifted."
Born in 1945 in London, Robin got early practice for touring when his father, a plumber and decorator, immigrated to Canada when he was 2, then took the family to New Zealand before returning to England when Robin was 8.
His first acquaintance with rock and roll was through the records that his older brother bought. Soon after taking up acoustic guitar, he converted it into an electric and then started playing with a school friend, Chris Copping, who played bass. They formed a band with pianist-singer Gary Brooker called The Paramounts, and played rhythm and blues mixed with rock, copying their favorite songs like most fledgling groups. "Well, I got fed up with what we were doing and the lack of progress, so I left the group and stayed home six months listening to blues. And that period is really the foundation of all my music."
But Robin's music had to wait a while longer. Gary Brooker phoned him one day and asked him if he'd like to try out for a new band, Procol Harum, which contained several friends from the Paramounts and also at the time had a top record on the British charts, "A Whiter Shade of Pale."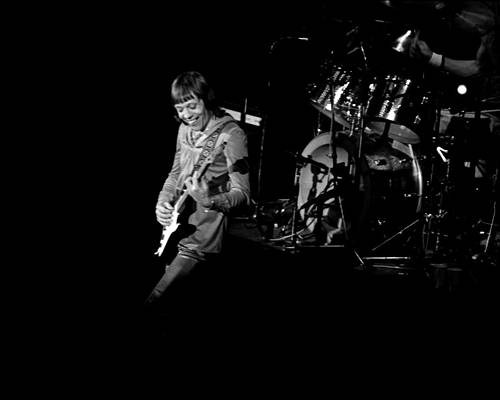 Robin loved the new band's material, and from August, 1966 until early 1972, he belonged totally to Procol Harum, a progressive rock band that attracted a good sized cult following with its unusual sound of lead piano, backed by organ and guitar. But then once again Robin found that he wanted to go different places than his band. A song he wrote in memory of Jimi Hendrix, "Song for a Dreamer," on Procol Harum's "Broken Barricades" album seemed to indicate a new direction for him with its mystical sound based around guitar rather than piano. So he left Procol Harum and formed his own band, Jude, which didn't stay together very long.
A second try worked out better and resulted in the album "Twice Removed from Yesterday," which attracted widespread attention. Then came "Bridge of Sighs," which quickly racked up a million dollars in sales, and all of a sudden Trower was a superstar — far beyond Procol Harum at its height. The boom continued with sold-out concert engagements and a third big selling album, "For Earth Below," and Trower is now an established heavy of the rock scene.
ROBIN TROWER DISCOGRAPHY:
1973 Twice Removed from Yesterday
1974 Bridge of Sighs
1975 For Earth Below
1976 Robin Trower Live
1976 Long Misty Days
1977 In City Dreams
1978 Caravan to Midnight
1979 Victims of the Fury
1981 B.L.T. (w/Bill Lordan & Jack Bruce)
1982 Truce (w/Bill Lordan & Jack Bruce)
1983 Back It Up
1985 Beyond the Mist
1987 Passion
1988 Take What You Need
1990 In the Line of Fire
1994 20th Century Blues
1995 Live in Concert
1996 In Concert
1997 Someday Blues
1999 This Was Now '74-'98 (Live)
2000 Go My Way
2004 Living Out of Time
2005 Living Out Of Time: Live (Note: Also available on DVD)
2005 Another Days Blues
2008 Robin Trower at Royal Oak '08 (Live)
2008 Seven Moons (w/Jack Bruce)
2009 What Lies Beneath
2010 The Playful Heart
2013 Roots and Branches
2015 Something's about to change
2016 Where are You going to
CLICK THE LINK BELOW TO SEE ROBIN TROWER PHOTOS & ARTWORK:
WINTERLAND 5-7-76
and
ROBIN TROWER ARTWORK by BEN UPHAM III